Laboratory balances are delicate weighing instruments, and it's a good idea to have a specific work area dedicated to taking measurements with such a precise tool. Having a dedicated workstation allows you to have all the important accessories and components readily accessible, and ensures you don't waste any time setting up a new workspace or chasing down accessories.
Building your lab balance workstation
Before setting up a workstation, you may want to be sure your balance does not need to be moved from the area and that it is used frequently enough to warrant its own dedicated station. Here are some of our top tips to building a lab balance workstation:
1) Select your balance
Maybe you don't have a lab balance yet and you need to choose the best balance to suit the requirements of your laboratory, or perhaps you have multiple balances and need to decide which one needs a dedicated workstation. Adam has a wide selection of laboratory balances with various capacities and readabilities to ensure you can find the perfect fit for your application. A Nimbus or Eclipse balance is perfect for every day lab work, with their compact footprint and USB and RS-232 interfaces. Our new ABL semi-microbalance is suitable for labs performing highly advanced applications that require five place readability. All three have brilliant LED displays and intuitive weighing features including percentage weighing, formulation, dynamic weighing and density determination.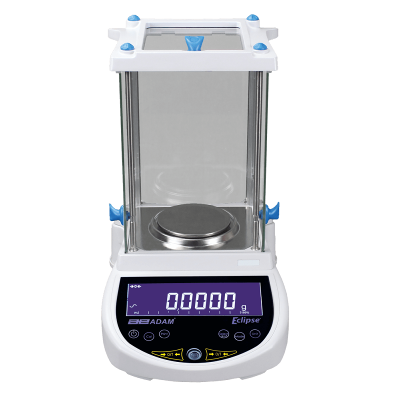 2) Calibrate your lab balance with a calibration kit
Balances should be calibrated frequently, the date of the calibration recorded, and the calibration assessed for quality control, peer review and traceability. There are a wide range balances on the market today that include internal calibration or auto calibration that can be used to calibrate a balance at the touch of a button without the need of approved calibration weights. If externally calibrating your balance, be sure you have the proper calibration weights for your balance's capacity and readability (as a general rule, balances with high readabilities such as micro and analytical balances will require E1 and E2 Class calibration weights).
Our certified weights meet traceability standards for calibrating precision, analytical and semi-micro balances. We recommend that you get a full calibration set, which comes in a case and includes gloves and/or forceps to handle the highly polished stainless steel weights properly (OIML or ASTM). If you need to replace a single weight or expand your kit, we also have individual weights.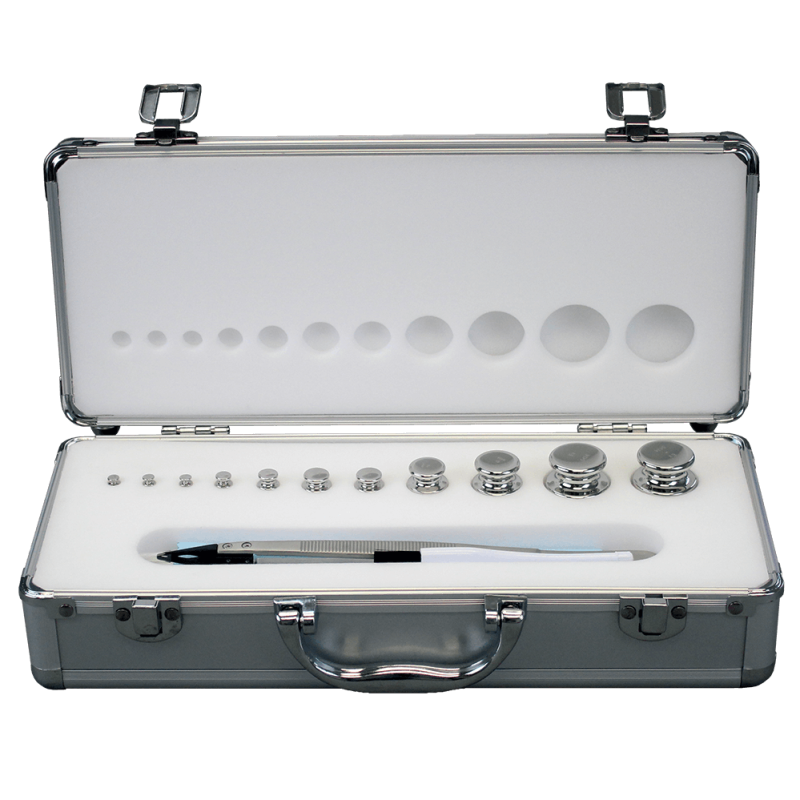 3) Choose an Anti-Vibration Table
Our AVT anti-vibration table is designed to minimise vibrations from air currents or movement during measuring. Vibrations can cause readings to fluctuate, especially with precise instruments and small samples. Fluctuations in readings can also affect the calibration process. Having a dedicated workstation where calibration can also be performed will help ensure your balance is always calibrated properly.
Using an AVT provides a solid surface for consistent, precise measurements. The balance fits in the middle of the AVT's granite surface, stabilising the base and enabling greater precision. Its large, scratch-resistant dark granite slab sits on shock-absorbing rubber mounts, while levelling feet accommodate uneven surfaces. The table is composed of a 40x450mm inner working surface within a 597x767mm table top for accessories, note taking implements and anything else you'd like to keep on the workstation.
4) Download Adam DU
Adam DU (Data Utility) is a data collection program designed to quickly and easily capture data from Adam balances. Users can (among other things) graph data, perform statistical analysis and quickly export the readings to other applications. It can support eight different balances, six different users, allows for custom fields and, in some cases, remote operation of the balance. Adam DU is ideal for processing the raw data of your Adam balance.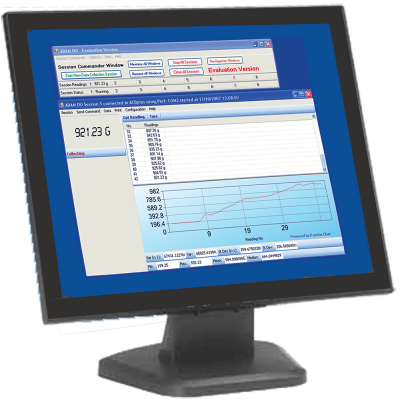 If you spend a lot of time taking acutely precise measurements, you want to make sure they're not compromised by faulty calibration or fluctuations caused by your environment. A dedicated lab workstation is a good investment for lab professionals, and can save time and effort by ensuring the weighing process is as precise and accurate as possible.
Our blog has seveal other related articles, so if you want to learn about specific features, such as GLP norms or want a pipette calibration tutorial, you're only a click away. Don't hesitate to contact us to learn more.