Regulations and Compliance
Compliance
To comply with international and local government regulations, Adam Equipment products are tested and perform to specifications and standards as required. You can have complete confidence in Adam products, knowing they are of high quality and suitable for your needs. Contact us with any questions about compliance issues.
Electrical and Product Safety
Adam products are designed and tested to meet local electrical and product safety requirements. Product manuals provide information about specific regulations.
MSDS
Material safety data sheets are available for our products containing batteries or other potentially hazardous. Contact us for more information or to receive the required MSDS.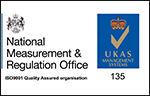 ISO 9001:2015
Adam Equipment is proud to announce that it has gained the new version of the ISO standard ISO9001:2015.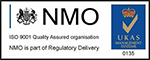 This approval follows months of hard work by various team members including our Quality Manager and Directors. The company was audited by NMO (National Measurements Office) for the standard. It affirms the company's commitment to putting Quality at the heart of the organisation and is applicable to all areas of the company including product development, manufacturing, verification, distribution and after sales service. We look forward to continuing to provide a Quality product and service to our customers in all areas of the globe.
A copy of the new ISO9001:2015 certificate is found here.
View our quality policy document.
Metrology Approvals
In some regions and countries, scales and balances used for trade and in other commercial transactions must meet certain requirements before receiving approvals. Standards are issued by different organisations, depending on the location.
In the United States, the National Type Evaluation Program (NTEP) oversees the approval process of weighing instruments. In Europe and other countries, compliance is regulated by the International Organization of Legal Metrology (OIML) Recommendation 76 (R76).

NTEP
The National Type Evaluation Program (NTEP) oversees the testing of weighing equipment by U.S. government laboratories. NTEP approval is recognised in the United States and other countries. The basic requirements are listed in Handbook 44.
To ensure compliance with national requirements, NTEP uses 12 participating laboratories to examine the design, features, operating characteristics and performance of weighing and measuring devices. This centralised evaluation process satisfies the requirements for every state. Additionally, NTEP acts as a clearinghouse for enforcement, using expertise and input from regulatory and industry representatives to develop consensus on standards and procedures.

OIML
The International Organization of Legal Metrology (OIML) provides global harmonisation of legal metrology procedures. OIML members are countries worldwide that use OIML recommendations for the creation of National Standards for Metrology. Within the European Union, the European standard EN45501 is based on OIML R76 for Non-Automatic Weighing Equipment.
Approved scales and balances have been tested by standards laboratories that are certified as meeting published standards. These standards cover the metrology, operation, construction, security, labelling and electromagnetic characteristics of the weighing equipment. Approved devices are given labels identifying conformance, fitted with methods to seal the calibration if required, and then issued a Certificate of Conformity.

EC Type Approval
EC Type Approval can be granted to all electronic and most mechanical non-automatic weighing instruments (NAWI). The instrument must meet requirements contained in the EC Directive 90/384/EEC as amended, and implemented into U.K. law under the 1995 Regulations (SI 1995 No. 1907). The most common way to ensure requirements of the directive are met is through the European Standard for NAWIs, BS EN 45501.
EC Type Approval is demonstrated by meeting the requirements of BS EN 45501. BS EN 45501 is equivalent to OIML R76, so it is common for the test laboratory to apply for the OIML certificate based on the test results.
View our NAWI certification document.